Welcome back to Consigned, Cool, & Collected, where your pals at Back to the Past pause to really appreciate the cool stuff we work with every day. Today has us looking at two items we've recently handled featuring Batman villain Roxy Rocket, her first appearance in Batman Adventures Annual #1 and her first action figure (ever) from DC Collectibles. Sell your rare Batman collectibles here.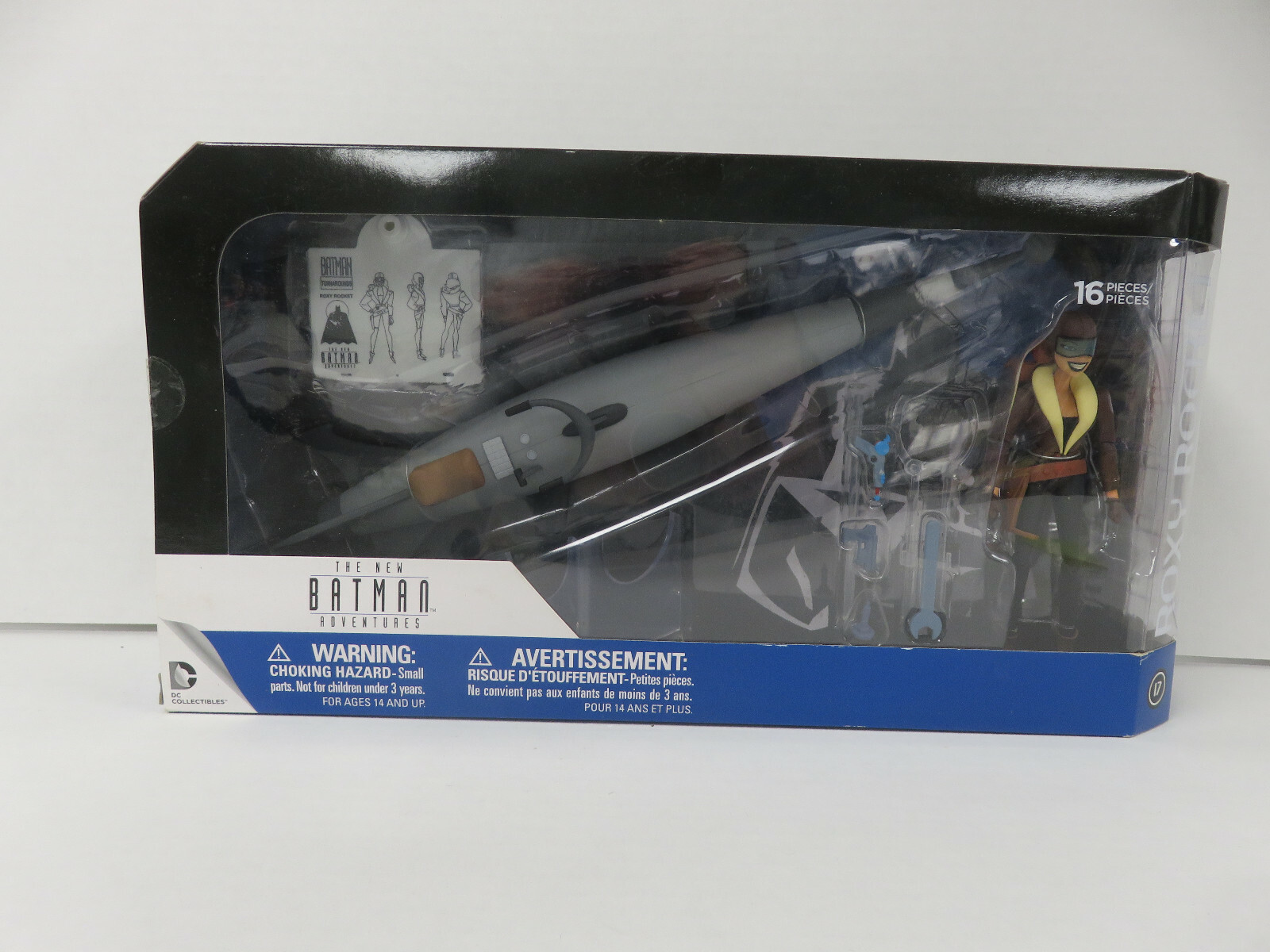 A Cartoon Original, Straight Out of the Comics
Like Harley Quinn and Livewire, Roxy Rocket was created by producers Bruce Timm & Paul Dini for the 1990s DC Animated Universe. Unlike those characters, she wouldn't appear in the cartoon until four years after her creation – she debuted in the pages of the comic tie-in Batman Adventures Annual #1!
Timm & Dini didn't have time to produce every issue of the comic alongside the animated series, but made time to do annuals and specials (most famously Harley Quinn's origin story in Mad Love) because they were comic fans themselves. Roxy Rocket made her debut as a reformed criminal in that first annual, teaming up with Batman himself to take down Catwoman (who was impersonating Roxy to commit crimes).
On-Screen Debut & The Mainstream DCU
When Batman: The Animated Series returned to airwaves for one more season as The New Batman Adventures, it brought Roxy Rocket along for the ride in "The Ultimate Thrill". The episode was portrayed as her first meeting with The Dark Knight, with her thrill-seeking ways and unsubtle robberies catching Batman flat-footed. Her penchant for double entendre, being as she commits crimes by riding around with a powerful rocket between her legs while seeking thrills, made an impression on older fans even as her remarks went over kids' heads. 
Roxy Rocket would join the mainstream DC Comics canon in 2002 as the antagonist of Detective Comics #822, also written by Paul Dini. Her biggest break would be a series of battles with Stephanie Brown in her guise as the fourth Batgirl in the 2009-2011 Batgirl series. Roxy's been mostly relegated to cameos here and there ever since, including a small role as Space Cabbie's rival on the short-lived animated series Justice League Action.
Though she's not as well-known as her fellow animation creations, her unique gimmick and wild attitude has made her a fan-favorite worthy of being Consigned, Cool, & Collected. And that cult favorite status is part of why you should always consider consulting with experts like Back to the Past before dismissing an action figure of someone you've never heard of as being worthless! You might be leaving money on the table, and that's never a good thing!